Contact us
Kinma offers a unique progressive child-centred education and caters for children from Preschool to year 6 in Primary school. We also operate a Playgroup. Kinma is located on 5 acres of beautiful bushland in Terrey Hills, on Sydney's Northern Beaches. Non-denominational, co-educational and non-profit, Kinma accepts enrolments throughout the year. How to enrol and school fees.
Contact details
127 Coolowie Rd,
Terrey Hills NSW 2084
Find us on Google MapsWhere to park
Primary: +61 2 9450 0738
Preschool: +61 2 9486 3018

This email address is being protected from spambots. You need JavaScript enabled to view it.
Find us on Facebook
You might like to connect with us on Facebook:
Kinma Community Group
(closed group for current preschool
and primary parents only)
For enquiries please phone the office and speak to one of our administration staff between 8.30am and 4.00pm weekdays during school termThis email address is being protected from spambots. You need JavaScript enabled to view it.">.
Nick Calaitzopoulos (Callas)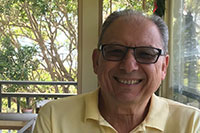 Accounts Administrator
Nick joined the Admin team in Term 2, 2023, having previously worked in a financial accounting role in the pharmaceutical industry for 20 years. Nick is a Fellow with the IPA and has a passion for numbers. He is looking forward to getting to know all of the children and families. Nick is in the office Mondays, Tuesdays and Wednesdays.
Claire Hickson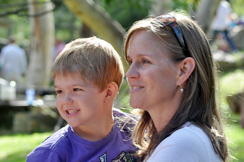 Community Engagement Manager
Claire first stepped onto Kinma land as a parent in 2007 and started working in Admin in 2013. Claire manages enrolments and events for Kinma, as well as supports prospective and current students and their families with all things Admin. She previously worked in the corporate world and brings her experience of client relationship and events management to her role. Claire loves being out in nature and working amongst all the beautiful trees at Kinma.
Felicity Brandon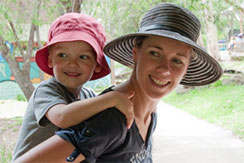 Head of School
Felicity took over as Kinma's Head of School in 2023. She understands and embraces the "Kinma Way" and uses her experience of teaching in this progressive style of education to ensure that children love learning, that the sense of community thrives, and that there are caring and close relationships between all children, families and staff.
Felicity has been working at Kinma since 2006. She started as the Preschool Authorised Supervisor then went part-time whilst having her three children. She came to Kinma with experience across many different Early Childhood settings. She has brought her breadth of knowledge of child development, her love for learning through nature and her ease of working with and understanding families.
Once her children were all at Kinma primary, Felicity continued part-time work at Kinma and ventured out to other centers, working closely with staff developing their programs and practices. She has also mentored new Early Childhood Teachers doing their accreditation with NESA (or the Board of Studies).
Where we are
---
Where to park
For safety reasons and to minimise congestion we ask that people enter via Aumuna Rd, and leave by Coolowie Rd.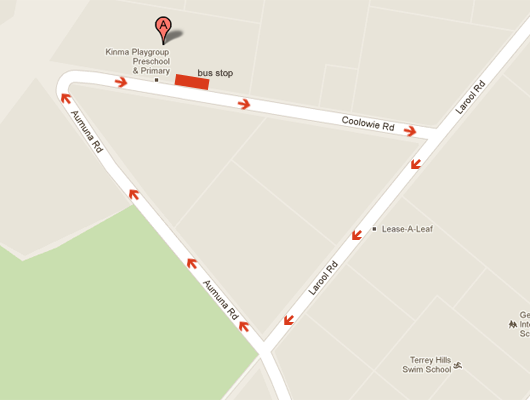 Primary parking is available nose to curb on Coolowie Rd in front of the school. Please do not park on the opposite side of the road.
The bus stop also needs to be kept clear in the afternoon; this is the area between the driveway to the hall and about 1/3 of the way down the path towards the basketball court.
Preschool has a car park.